Great Products, Crappy Content:
Why Manufacturers Are Losing
at Online Product Discovery
KYKLO Keynote is presented at B2B Online Conference!
KYKLO Co-Founder & CEO, Remi Ducrocq, was asked to be a Keynote Speaker at B2B Online -- the World's Largest B2B eCommerce and Digital Marketing Conference -- and we're excited to share the recording with you. Leveraging his engineering background and experience within the manufacturing and distribution worlds, Remi discusses why good yet hard-to-find product data is nearly worthless in matching customers to products. Extending from the premise "customers have to find you" before they can buy, Remi drills into exactly what kinds of enhanced data are important to the process. Citing and demonstrating real-world examples of both good and bad, you will be introduced to the types of complete information required to enhance the buyer's experience.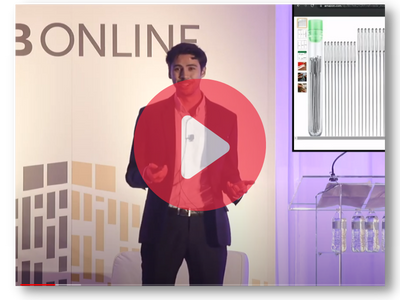 At the end of this video, you will understand:
How product discovery works.

How people search for your products.

Simple steps to make yourself more easily found by real customers.

Why manufacturers struggle to help their channels.
Access the Keynote Video Now!
Add/Remove/Move Brands