Problems of Electrical, Mechanical and Automation Distribution Markets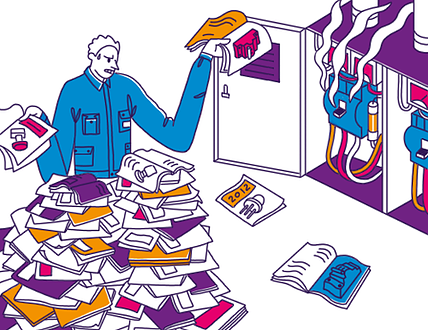 Sourcing the Adequate Component
Sourcing and purchasing automation, electrical or mechanical components from a distributor might look simple at first sight, but the reality is very different. The first step requires going through a mountain of catalogs accumulated over the years. These catalogs are hard to navigate. The sheer quantity and complexity of critical products make it easy to become confused or just plain lost. Further, end-users often find themselves working with obsolete catalogs haphazardly accumulated over the years. Customers are confronted with time and complexity issues. Now imagine an emergency situation. The factory is out of service. The pressure is mounting. This picture is a solid image of the experience facing end-users and others in our industry.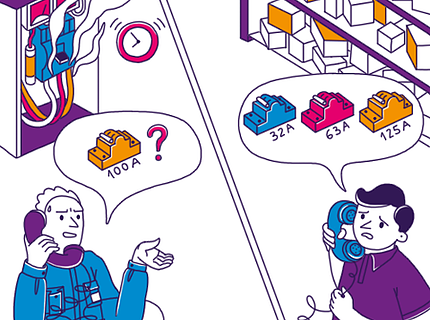 Purchasing Processes
Once the end-user has finds the component required, remember the digging through piles of catalogs, they contact the distributor – that's you. This stage is often characterized by relentless back and forth between inside sales and the potential customer. Time is spent making sure you have the right component with right specs. This is followed by a set of quotations (either formal or via phone) and potential revisions. A purchase order follows along with a request for delivery updates. Simply put, the purchasing process is long and painful for both distributor and customer. Sadly, this whole operation can sometimes last two days and worse yet it may sometime not even end with a sale.
Looking back at this section, it is impossible to not question the waste of inside sales time. Most distributors invest heavily to create an inside sales department capable of providing customer value. They understand product nuances and application variables. In this model described above, they waste massive amounts of time steering customers through information which could easily be done applying digitalization.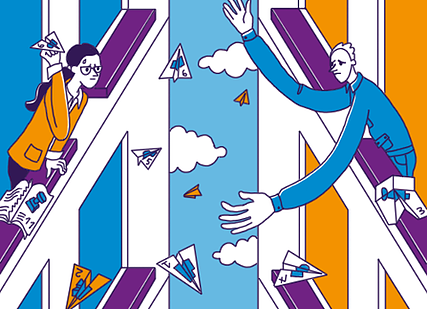 Push Your Products to the Market
For over 100 years, product data has been disseminated via paper catalogs. In today's world of technology, are catalogs really the most effective way to share product data with your channel partners? The expensive of printing new catalogs every year is mind boggling. Further, you should ask the question: Do your channel partners appreciate receiving, storing and carrying cartons of catalogs out to their many customers? Most importantly, does it really impact the business driven through your channel partners?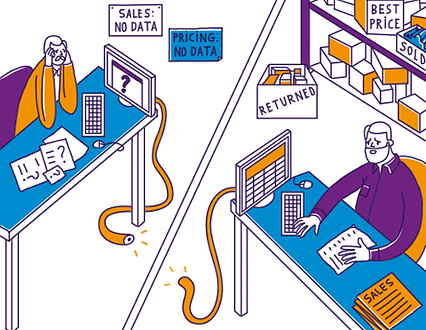 Know How Your Partners Are Performing
Most manufacturers struggle to understand how much of each specific product their distributors will sell. Many complain, new technologies and products added to the product portfolio often languish for months without sales activity. Are the products being properly launched? Is the distributor sales team even aware of the features? Do channel partners consider new line extenders worthy of their time talking to customers? KYKLO provides the right tools to better understand the problem.