FREE Report
The Manufacturer Omnichannel Index:
7 Critical Success Factors to Build a Great Customer Experience Online
How can e-commerce help manufacturers offer
the best customer experience?
Download Now
The hesitation to digitize is holding back many manufacturers' potential for providing a great customer experience (CX) online. Whether your top goal is a shopping or a transaction site, the essence of a good customer experience requires content to be on point or you risk losing your customers to competition.
How can you stand out from the crowd?
In this report, we dive into the components that determine the Online Customer Experience by analyzing over 110 of the largest manufacturers in the electrical and automation sector. You'll discover how many manufacturers fall into the "good to great" category, but also examples of what an exceptional customer experience looks like.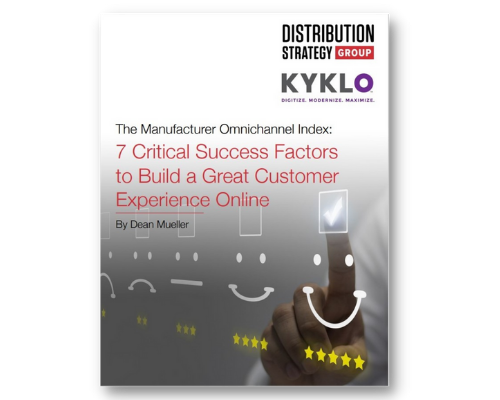 Facts, findings & insights
75% of manufacturers don't have individual product pages
95% of manufacturers have a search that doesn't work with keywords
90% of manufacturers have less than 50% of their US price list searchable on their own website
Get Your Copy!
Contact us to set up a call to go over your company's rankings and insights.
CHAT WITH US
Disclaimer
The Omnichannel Index report is created by gathering and analyzing publicly available information. No inside or confidential information was used in creating this report. The information is our opinion and should be used as reference only.