Product Information and E-commerce Platform for B2B Distributors and Manufacturers
The Easiest and Fastest Solution To Grow Your Digital Sales and Engagement
KYKLO NAMED A "COOL VENDOR" IN DIGITAL COMMERCE BY GARTNER

"Vendors Selected for the Cool Vendor Report Are Interesting, New and Innovative

The webstore and content provider, today announced that it has been named a "Cool Vendor" based on the May 17, 2019 report titled, Cool Vendors in Digital Commerce by Gartner, Inc."
The KYKLO Solution: Built By The Industry For the Industry
Enriched Product Content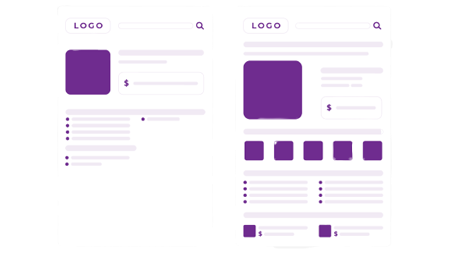 We enrich, and maintain your product content based on your suggestions and our expertise
We help you taxonomize and normalize your product content faster than anybody else
We provide the largest and highest quality product library in the industry - manually built by electrical and automation engineers
Your product content will be dynamic, built for SEO, searchability and comparison
Product Information and E-commerce Platform
We bring your buyers to products in less than 3 clicks
Discover the best in class product information for product discovery powered by search, filtering and product configurators and selectors
Allow your B2B buyers to get their customer specific pricing and terms
Check out what our customers have to say.
Click here to watch our video testimonials
"The guiding principle behind our new platform was to provide our customers an easy to use, customer-centric product selection tool in a familiar online purchasing style environment. The platform showed strong results in the proof-of-concept phase and has attracted more than 25,000 unique visitors since late 2021. In addition, more than 75% of visitors have come to the platform through organic searches."
"Even if you are a small to midsized distributor, customers expect a world class effort. As for AHTD members, we are high tech companies. Everybody needs to continually find ways to upgrade their website. A webstore is an interictal part of today's business environment. Customers expect them."
"Having the highest quality product content for our products and driving more conversions were our biggest need. KYKLO offered the perfect solution that helped elevate our existing product content and drive the right traffic to the right products on our webstore. Thanks to the quality of our data today, we're experiencing the highest conversion rate to date. Within the past 6 months of working with KYKLO, we've doubled our number of orders."
"We wanted customers to be able to get information from us, and ultimately self-service themselves. KYKLO offered us all of this. The integration with KYKLO and Gibson went very smoothly and surprisingly quick. The staff is attentive and responsive. They stay on top of us to make sure we're doing what we need to do to get the most out of their platform. If you're considering KYKLO as an ecommerce platform, my advice would be to do it sooner rather than later."
"We have to grow with the times. We have to be able to compete with the Amazon's out there. I believe that's where you have to go. There is a need, and you have to grow with the technology and the times. Getting the customer in and the things that we can do after that are amazing."
"The KYKLO system is very intuitive and easy to use. One thing we've realized with our KYKLO e-commerce platform, is the amount of new customers it's brought us. It's really helped us get new customers that have never heard of us before. The SEO that KYKLO uses has helped us bubble to the top of search results as potential customers are searching for certain products. Our site is landing towards the top and we're getting a lot of contacts that way."
"KYKLO is developing product configurators, so you get the ability to use this as a sales tool working with your customers and you get them to come to your e-commerce store and configure their own products. If you haven't implemented an e-commerce solution yet, my suggestion would be to go with kyklo right away. You're going to get an e-commerce store up and running fast with a great product selection. It's a very cost effective solution to get into e-commerce quickly."
Previous
Next