Having worked with the industry for decades, we understand that the biggest hurdle for distributors and manufacturers going online is not about setting up a webstore, but about providing the right content and user experience. Distributors should not have to worry about uploading content, doing product facets, categorization, customizing search, and developing e-commerce features. Manufacturers should be confident that their website provides complete and up-to-date product information. For those reasons, we built a content driven e-commerce platform that makes the content and webstore work seamlessly to ensure the best online customer experience.
Guideline Principles
There is no SEO enriched product content available from manufacturers or catalogues in our industry. The only way to have it, is to build it from scratch, normalize it across manufacturers and maintain it over time.
The user experience on your website should be on par with Amazon while tailoring to B2B business practices, providing real time and accurate information.
We believe in industry expertise. All our data specialists are electrical and automation engineers, with in-depth product knowledge. They are the ones enriching the product data.
It is not just about having a webstore, it is about digitizing your sales operations and using technology to drive your business growth.
What your customers need to make a buying decision: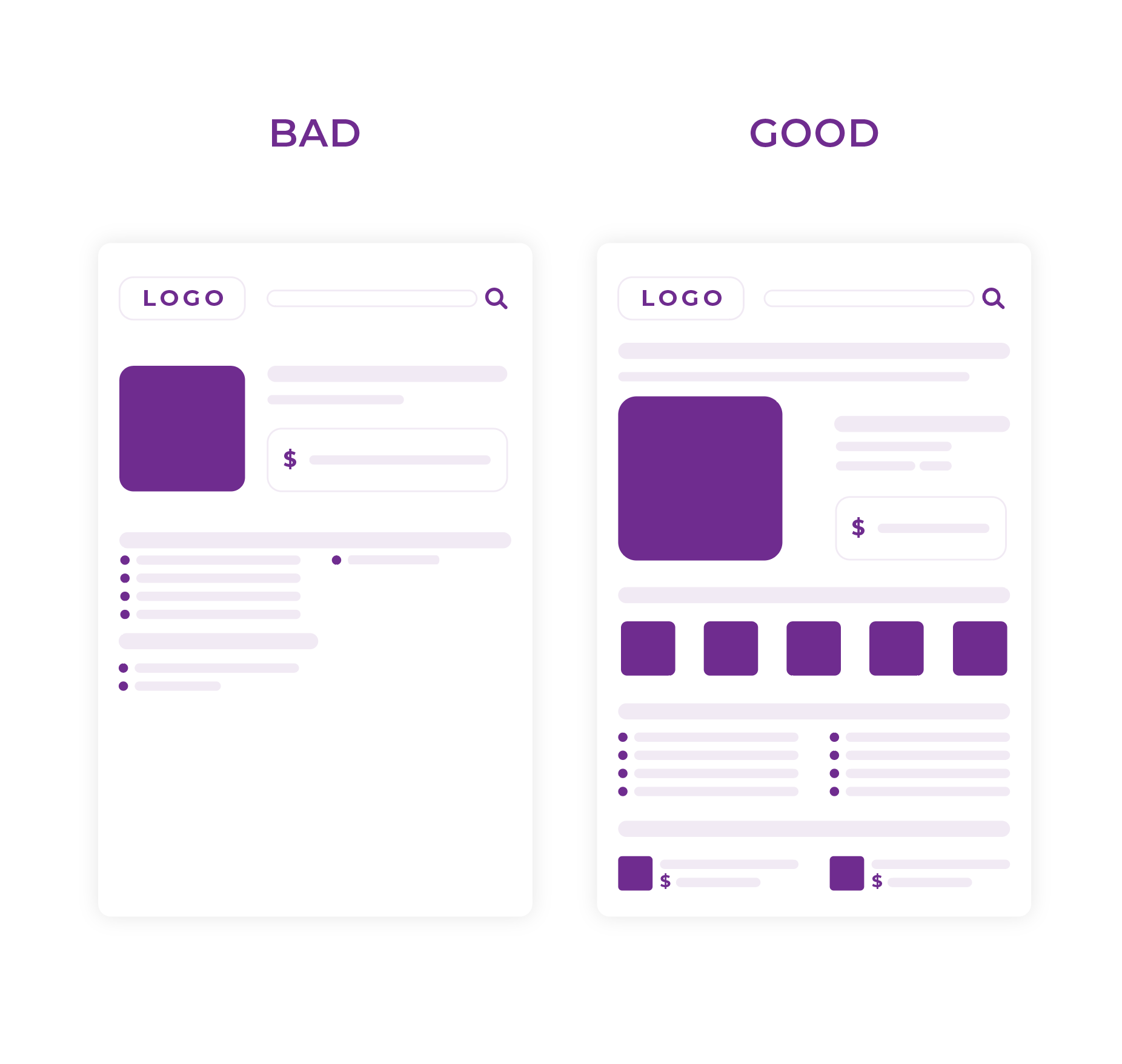 Customers Need:
Product descriptions with the key words and key attributes that can be understood without being a product specialist
Manufacturer SKU
Product short description
Product detailed technical attributes and specifications
High quality images
Catalogues and spec sheets
Cross-selling accessories and related items
Tailored pricing
Real time inventory
What your customers expect:
Find products and place an order in 3 clicks thanks to an easy and intuitive search experience.

Type ahead when starting a search

Narrow down their search by filtering via technical characteristics

A visual and familiar way to navigate. Your customers still prefer paper catalogues for one reason: the layout and presentation of information. Our product selector pages bridge navigation by showing your products online as if customers were browsing the shelves of their favorite home improvement Sunday shop.

Compare products with standard technical attributes across manufacturers.

Get a dedicated personal space where they can check their order history, place recurring orders and chat with your inside sales team.
What you want to do
Gain new customers thanks to high SEO visibility. KYKLO powered webstores have the highest SEO compliance in the industry (tested via third party systems).
Help your outside and inside sales people with an all in one sales tool that includes product knowledge, quotation tool, customer order history.
Provide the right price and increase your profitability thanks to our pricing engine and customer segmentation. (You can set- up a product pricing group, discount from list price, markup from cost per customer segment and net price per SKU per customer).
Leverage on analytics to drive your business decisions thanks to our integration with Google Analytics e-commerce.
Integrate your web store with your ERP and CRM systems to have a 100% information accuracy.